These are all the pics done for my Voyager novel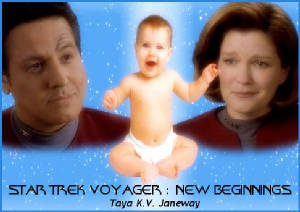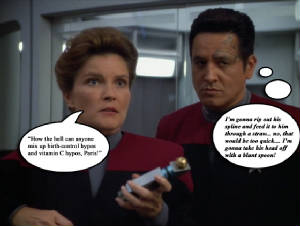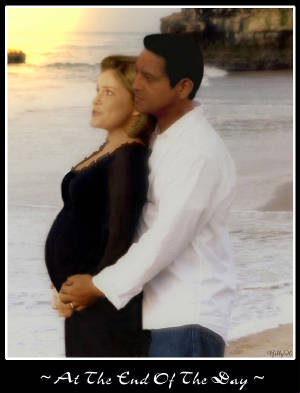 On shoreleave before Kat's birth---by Gilly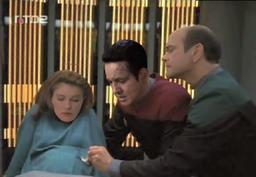 The Captain, Commander and Doctor during the birth of Kat.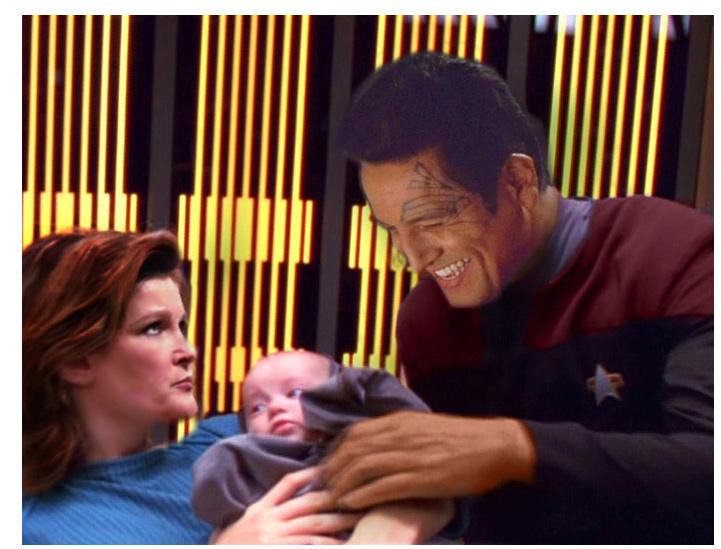 The Captain, Kat, ... and a giddy Chakotay
Done by Andreia originally for her Photo-novel
Also done by Andreia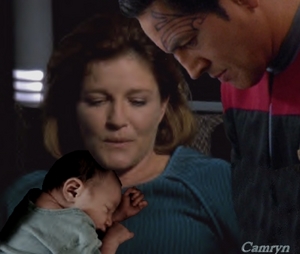 Captain Janeway and Commander Chakotay after Kat's birth.
Looks like Chakotay has the night shift while Kathryn sleeps.
he Captain and Commander leaving Sickbay with Kat.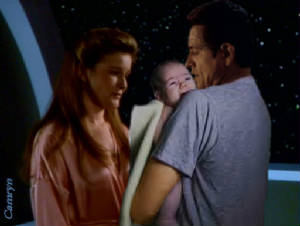 Janeway and Chakotay up with a colicky Kat. Done by Camryn for me