Many of them are J/C in nature.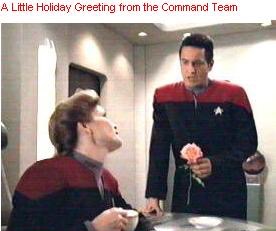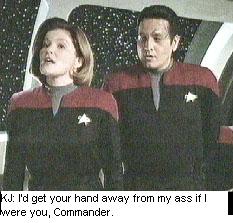 Chakotay's hand begins to wander...
KJ's doing some wishful thinking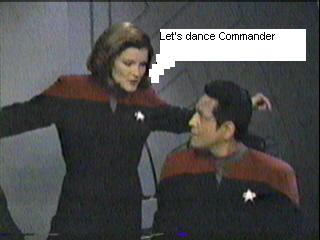 Captain Janeway wants to dance...
Chakotay is tempted... (original screencap by Delta Story)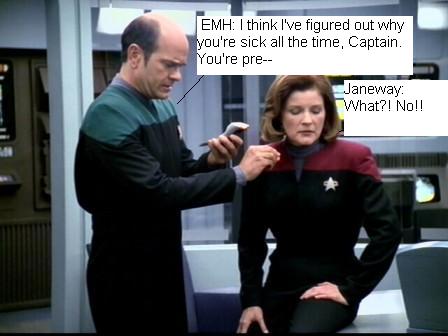 Janeway gets a little surprise during her annual physical.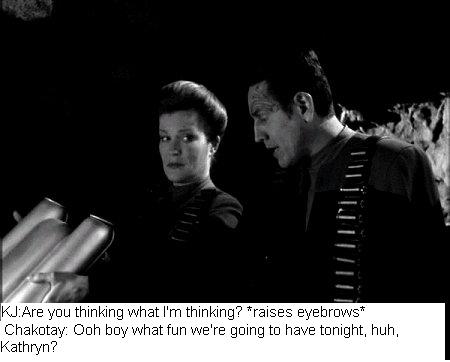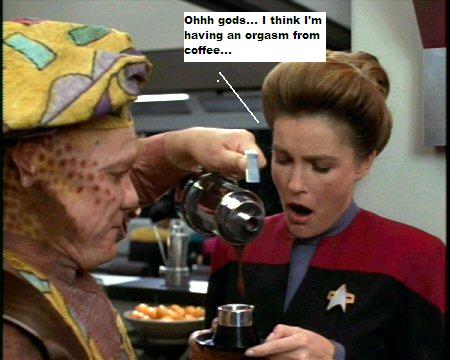 Janeway gets her pleasures elsewhere...
Chakotay was a tad bit frisky...